Tiny Town Beer co is proud to be made in Manningtree, the smallest town in the UK, although we're actually just outside of the town but shhhh! You know it's a small place to live when they measure the size of it at the low tide mark, just 21 hectares.
Locally sourced, locally loved.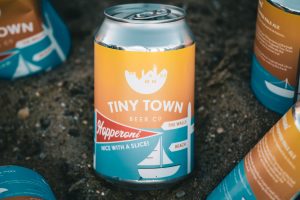 It's a great feeling when you are a part of something special, and Manningtree is a very special place, being supported by such an amazing local community Tiny Town plan to give back a percentage of profits to local causes, helping those that make this such a great place to be. More details coming soon about our community projects.
With lots of exciting new drinks and merchandise coming soon, be sure to check back in on our website.
Remember it's not the size that counts (oh who are we kidding!).
Take a look at The Tiny Town shop
Score some Tiny Town beer & merch...
Have a look at our pubs and pizzeria